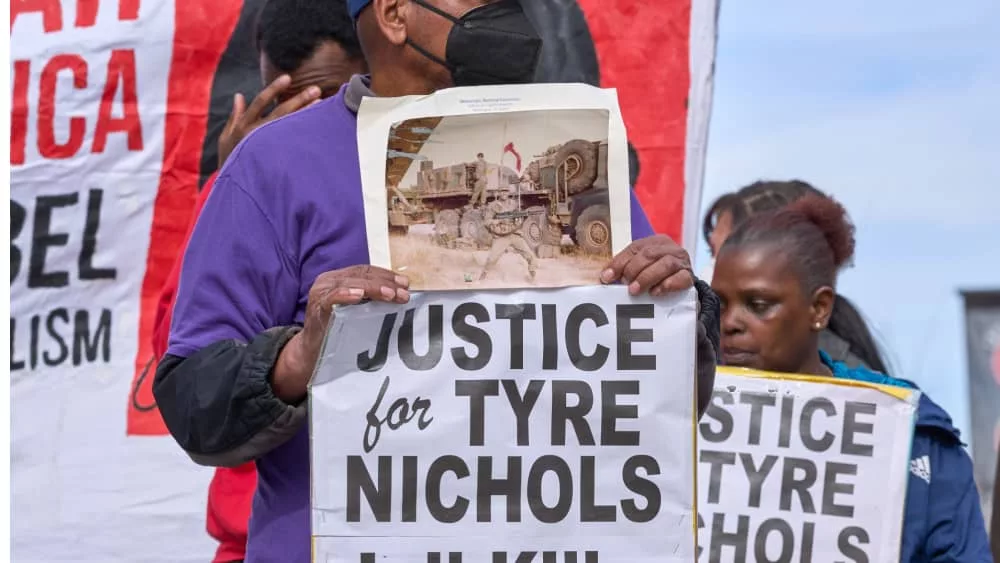 Desmond Mills Jr., one of the former Memphis police officer charged in the fatal beating of Tyre Nichols will become the first of five officers charged in the case to break ranks with his former colleagues and change his not guilty plea. According to federal court documents and his lawyer, a change of plea hearing has been scheduled on Thursday for Mills.
Mills and four other former Memphis Police Department officers — Tadarrius Bean, Demetrius Haley, Emmitt Martin and Justin Smith — were charged in federal court with using excessive force, failing to intervene, deliberate indifference and conspiring to lie after they were caught on camera punching, kicking and hitting Nichols with a police baton on Jan. 7. Nichols, 29, died three days later in a hospital. The federal charges also include obstruction of justice through witness tampering. The five former officers also have pleaded not guilty to second-degree murder and other charges in state court.
Blake Ballin, Mills' lawyer, said he could not discuss details of the plea agreement, including which charges it pertains to. Ballin said Mills was changing his plea "to take responsibility for his actions." Mills also plans to enter a plea agreement in state court, but that would not take place until later.
The fatal beating of Nichols sparked protests and renewed debate about police brutality and police reform in the U.S. The five former officers, who are also black, were fired from the department and the crime-suppression team they were part of disbanded after Nichols' death.
Editorial credit: Christopher V Jones / Shutterstock.com