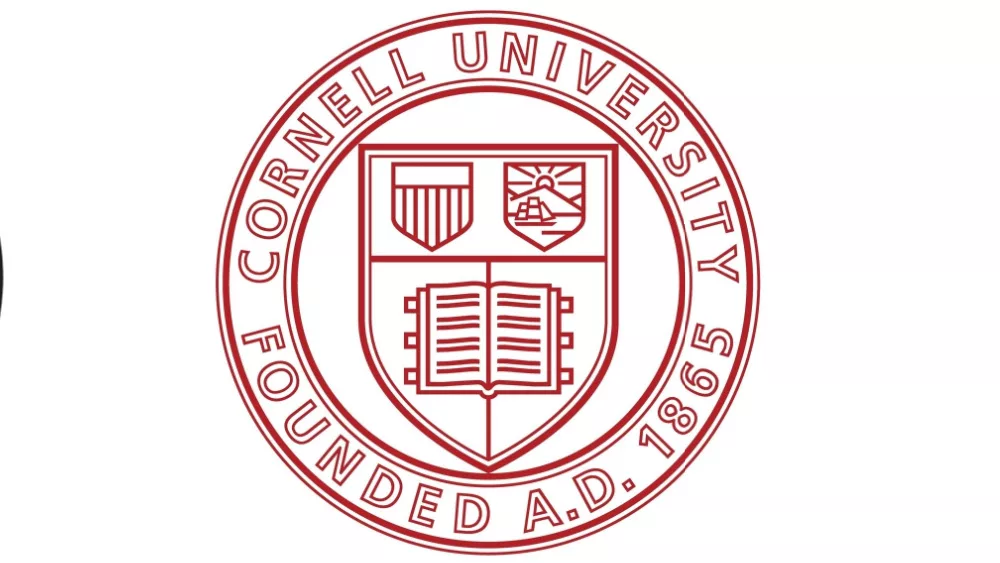 Cornell University has canceled Friday classes due to "extraordinary stress", after a junior at the university was federally charged with making antisemitic threats.
The school paper The Cornell Daily Sun reported that Friday will serve as a "community day," according to an email to students and staff from Provost Michael Kotlikoff and Christine Lovely, the vice president and chief human resources officer. The email read: "No classes will be held, and faculty and staff will be excused from work, except for employees who provide essential services. We hope that everyone will use this restorative time to take care of yourselves and reflect on how we can nurture the kind of caring, mutually supportive community that we all value."
It comes after officials at the university said antisemitic "threats of violence" appeared online over the weekend.  Federal prosecutors in the Northern District of New York said that Patrick Dai, a 21-year-old junior at the Ivy League school, was charged on Tuesday with posting threats to kill or injure another using interstate communications. Prosecutors said that in an online discussion board, Dai allegedly threatened to "shoot up" a campus building. In another post, he said he would "stab" or "slit the throat" of Jewish men, and rape or throw off a cliff Jewish women he encounters on campus. He also said he would behead Jewish babies and threatened to "bring an assault rifle to campus and shoot all you" Jewish people.  School officials said that the threats specifically named the school's Center for Jewish Living.
Dai appeared in federal court Wednesday but did not enter a plea. He was assigned a federal public defender during the initial court appearance, and a preliminary hearing was scheduled for Nov. 15.  Tensions increased at the Ithaca, NY campus after university police on Wednesday received a report of a male subject displaying a pistol on campus. A search was conducted and police said the report was "unfounded." University President Martha E. Pollack also said in a statement Wednesday that the crime alert was unsubstantiated, but that "it adds to the stress we are all feeling .. Cornell Police continue to have an increased presence on campus, and especially in high-priority areas."
Editorial credit: Hexa Studio Design / Shutterstock.com