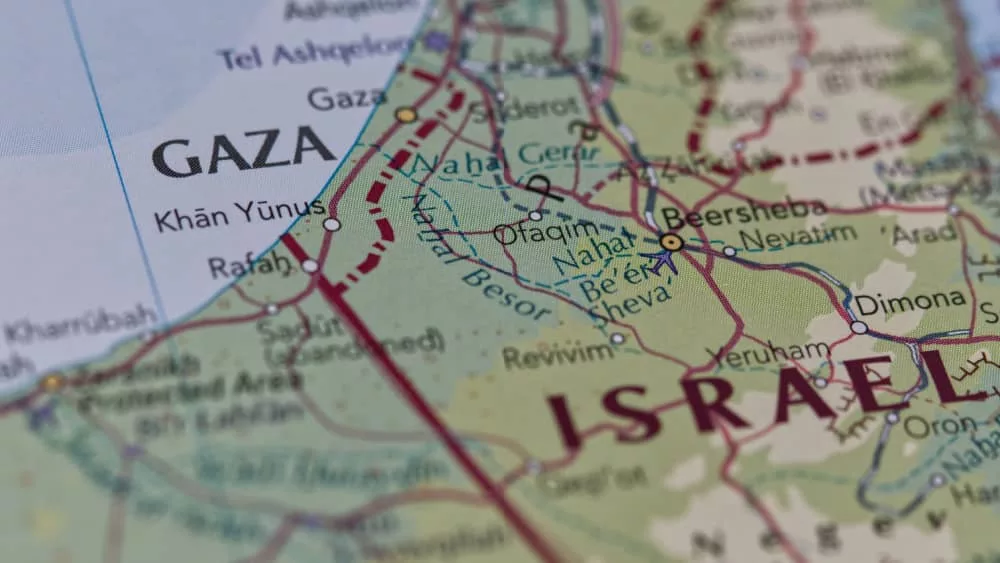 Evacuations of those trapped in the Gaza Strip began through the Rafah border crossing for the first time since Israel imposed a siege on the Palestinian enclave after the Hamas attack on Oct. 7. An initial group of U.S. citizens were among those that departed Gaza through the Rafah crossing today, and are now in Egypt, with hundreds of foreign passport-holdersalso set to leave. The crossing was opened after Egypt, Hamas and Israel agreed that up to 500 people may cross daily.
U.S. State Department spokesperson Matthew Miller confirmed some American citizens have left Gaza but he wouldn't provide a specific number, telling reporters on Wednesday: "There are a number of American citizens who have crossed through Rafah and are in Egypt today."  Miller said the situation in Gaza "remains extremely fluid." Americans and their family members who want to leave Gaza will be emailed departure instructions over the next three days
In Minnesota at an event about his economic agenda, President Biden said more people will be able to leave Gaza in the days ahead: "We're working nonstop to get Americans out of Gaza as soon and as safely as possible." At least five nongovernmental organization workers who have been confirmed as Americans were on a list released by Gaza's Hamas-controlled interior ministry as approved to cross on Wednesday, but it remains to be seen how many more of the at least 400 Americans stuck in Gaza will be able to cross in the coming days.
Footage showed the gate of the crossing on the Palestinian side of the border being opened Wednesday morning as people began to cross into Egypt for the first time since the war began. Reuters reported that at least 320 foreign passport holders had crossed into Egypt from Gaza, with some 545 foreigners and dual nationals along with dozens of sick and wounded expected to leave throughout the day. After being allowed into the terminal area, huge lines of those waiting to leave formed around crossing booths for checks on passports and other documents.
Editorial credit: Below the Sky / Shutterstock.com