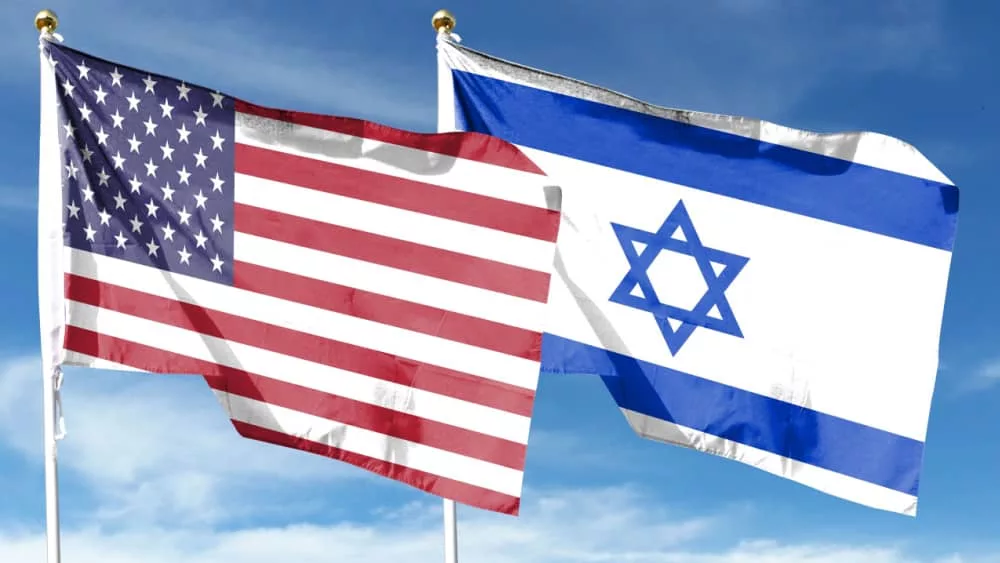 In remarks delivered from the White House, President Biden condemned the Hamas militant group's bloody attacks on Israel that took place over the weekend, calling them an "act of sheer evil" and strongly emphasized that "we stand with Israel." Ahead of his remarks, Mr. Biden met with his national security team, and he and Vice President Kamala Harris also spoke with Israeli Prime Minister Benjamin Netanyahu to discuss U.S. support for Israel.
The President, standing alongside Vice President Harris and Secretary of State Antony Blinken, said the people of Israel experienced "pure, unadulterated evil at the bloody hands" of Hamas, which has long been designated a terrorist organization by the United States.  Biden declared: "This was an act of sheer evil … and in this moment, we must be crystal clear: We stand with Israel. We stand with Israel. And we will make sure Israel has what it needs to take care of its citizens, to defend itself and to respond to this attack. There's no justification for terrorism. There's no excuse."
Biden also revealed that at least 14 Americans are among the more than 900 people killed in Israel, and American citizens are also among those being held captive by Hamas, which controls the Gaza Strip. After Biden's remarks, National Security Adviser Jake Sullivan said that while he could not confirm the precise number of U.S. citizens who are hostages, there are 20 or more Americans missing. Sullivan said: "We will work hour-by-hour both to determine whether we can account for any of those Americans, or to confirm exactly the number of Americans held hostage. We do not know the number of hostages we have at this time."
The President's remarks came after Hamas, the Palestinian militant group that rules the Gaza Strip, launched its surprise assault on Israel early Saturday morning. Israel Defense Forces have since said that at least 900 dead and roughly 2,700 wounded, and dozens more people are being held captive by the group. According to the Palestinian Health Ministry, in Gaza the death toll is at least 900, with 4,500 wounded. Those numbers are expected to rise as Israel continues to launch airstrikes across the Gaza Strip.
Mr. Biden has repeatedly expressed unwavering support for Israel since the terrorist attack, with the White House lit in blue and white, the colors of the Israeli flag, as a symbol of "the ironclad support and solidarity of the American people with the people of Israel in the wake of the barbaric terrorist attacks committed by Hamas," according to the White House. Mr. Biden, along with the leaders of France, Germany, Italy and the United Kingdom, also issued a joint statement condemning Hamas and "its appalling acts of terrorism. Our countries will support Israel in its efforts to defend itself and its people against such atrocities. We further emphasize that this is not a moment for any party hostile to Israel to exploit these attacks to seek advantage. All of us recognize the legitimate aspirations of the Palestinian people, and support equal measures of justice and freedom for Israelis and Palestinians alike. But make no mistake: Hamas does not represent those aspirations, and it offers nothing for the Palestinian people other than more terror and bloodshed."
Editorial credit: Andy.LIU / Shutterstock.com