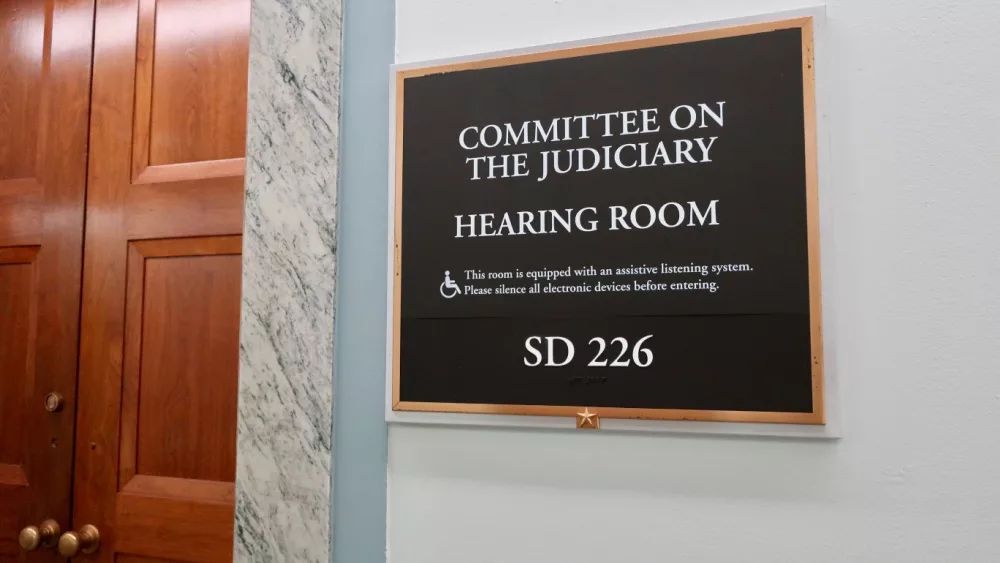 Special counsel David Weiss told lawmakers in closed-door testimony on Tuesday that he had full authority to pursue criminal charges against Hunter Biden. Weiss, who was appointed the U.S. attorney for Delaware to lead the investigation into President Joe Biden's son,said he voluntarily agreed to appear before the Republican-led House Judiciary Committee before the submission of his special counsel report to "address misunderstandings about the scope of my authority" in the Hunter Biden criminal probe but would not divulge information that could impede the ongoing investigation.
According to a copy of his opening statement before the House Judiciary Committee, Weiss said: "I am, and have been, the decision-maker on this case. At no time was I blocked, or otherwise prevented from pursuing charges or taking the steps necessary in the investigation by other United States Attorneys, the Tax Division or anyone else at the Department of Justice."
Weiss' testimony comes as investigations into Hunter Biden's finances and business ventures continue to probe whether senior officials took any steps to obstruct or disrupt criminal investigations into Hunter Biden. Case agents – and IRS whistleblowers – Gary Shapley and Joseph Ziegler, who were previously assigned to the Hunter Biden investigation, told lawmakers they recommended federal charges be brought against the president's son for tax violations but testified that Weiss said he had been denied special counsel status and was "not the deciding person" to bring charges in the case. They alleged intentional slow-walking and "an undeniable pattern of preferential treatment" in the federal investigation.
Weiss has repeatedly refuted Shapley's claims and said he did not request special counsel status until August when the request was "promptly granted" by Attorney General Merrick Garland. Weiss had informed him that his investigation had reached a stage where he believed his work should continue as a special counsel, a designation that confers greater autonomy in conducting a probe.
Editorial credit: DCStockPhotography / Shutterstock.com