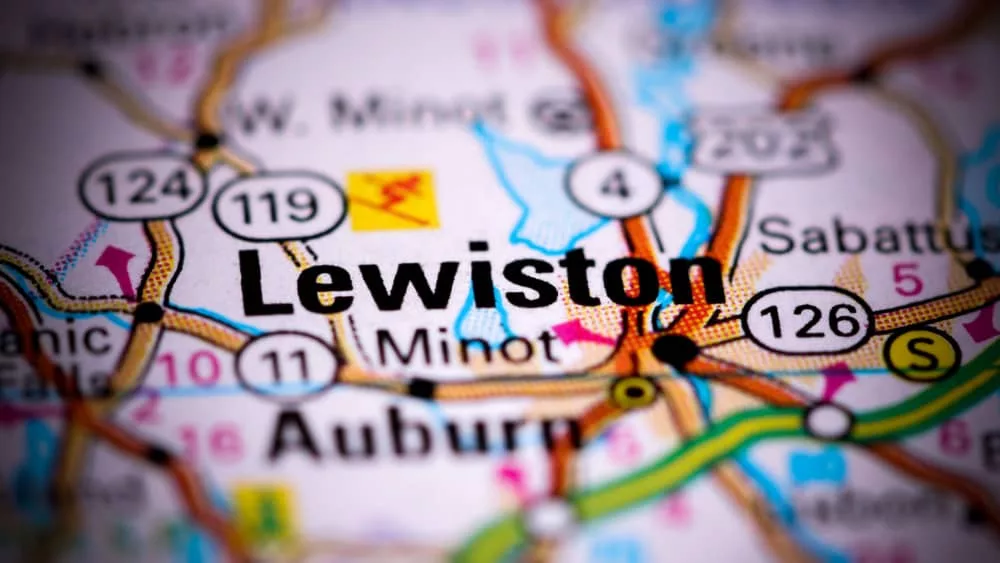 The manhunt continues for the suspect in the mass shootings that killed 18 people and injured 13 in Lewiston, Maine, on Wednesday. Maine Public Safety Commissioner Mike Sauschuck told reporters during a news conference that authorities are attempting to locate 40-year-old Robert Card. Police said he should be considered armed and dangerous. Hundreds of police and about 80 FBI agents, as well as federal marshals and other agencies, are involved in the search. Officials are still urging residents of Lewiston, Maine's second-largest city about 30 miles north of Portland, as well as nearby Auburn to continue to shelter in place. Many local schools and businesses will also remain closed.
Heavily armed law enforcement officers were seen surrounding a house in the nearby town of Bowdoin, where Card is from. According to the Maine Department of Public Safety: "Law enforcement is at a home in Bowdoin as part of the investigation into the Lewiston shootings and the search for Robert Card". but officers completed their search and cleared the scene without locating the suspect.
State police Col. William Ross said during the news conference that the deadly rampage began a little before 7 p.m. Wednesday evening at Sparetime Recreation, a bowling alley in Lewiston, where seven people were killed; six males and one female died of apparent gunshot wounds. At Schemengees Bar and Grille about 4 miles away, seven males inside the establishment and one outside were apparently shot to death, Ross said. Three other people died at area hospitals.
The suspect was enlisted in the U.S. Army Reserve and was believed to be stationed out of Saco, Maine. He recently reported mental health issues, including hearing voices, and had also threatened to shoot up the National Guard base in Saco, the bulletin said, and he was reported to have been committed to a mental health facility for two weeks this summer. In July, while training at the U.S. Military Academy in New York, leaders of the Army Reserve's 3rd Battalion, 304th Infantry Regiment told garrison staff that the suspect was "behaving erratically."
Editorial credit: SevenMaps/ Shutterstock.com