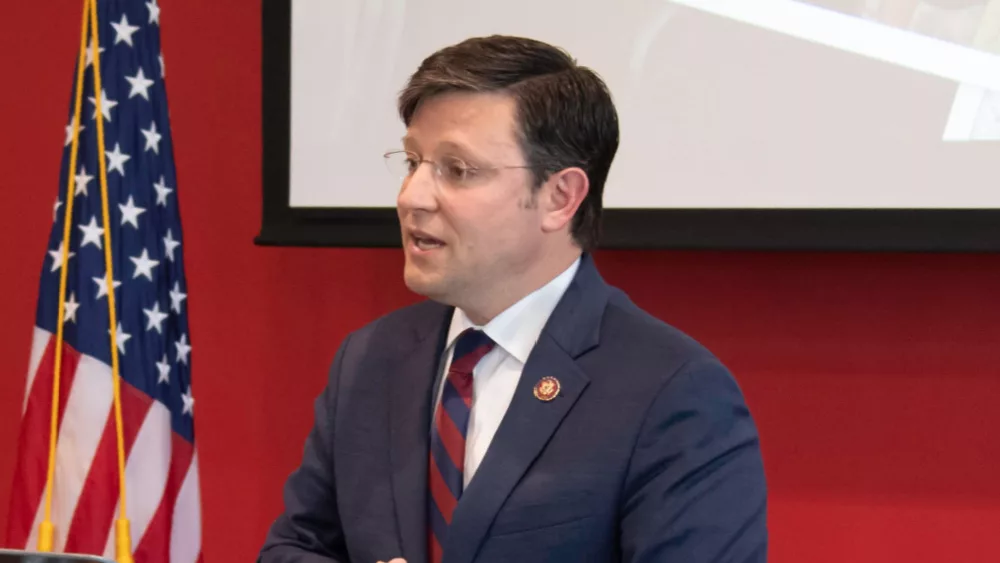 Louisiana Rep. Mike Johnson won the House speaker election on Wednesday afternoon in a 220-209 vote on party lines. All 220 Republicans cast their vote for Johnson, while all 209 Democrats voted for Minority Leader Hakeem Jeffries of New York. Johnson now becomes second in line to the presidency, finally putting an end to an unprecedented three weeks of disarray among House Republicans after House Speaker Kevin McCarthy was ousted from the position in a first-of-its-kind recall on Oct. 3.  Johnson said in his address to the House chamber after his election: "We want our allies around the world to know that this body of lawmakers is again to our duty stations. Let the enemies of freedom around the world hear us loud and clear — the people's House is back in business."
After McCarthy's ouster, Republicans initially nominated Louisiana Rep. Steve Scalise, but he learned he would not have enough votes to win the formal speaker election on the House floor and withdrew from consideration. Ohio Rep. Jim Jordan was next selected as the new Republican House speaker nominee but after three rounds of voting Jordan was also unable to secure the number of votes needed to win. Current House majority whip, Minnesota Rep. Tom Emmer, was then chosen as the party's third-choice nominee on Tuesday, but he also dropped out when it became clear that he would not have the necessary 217 votes to become the House speaker in a floor vote.
The House Republican Conference then nominated Johnson, 51, on Tuesday evening, hours after Emmer withdrew his name. Johnson served as a deputy whip for the House GOP and sits on the House Judiciary Committee. He is in his fourth congressional term and, has maintained a relatively low national profile, representing his northwestern Louisiana district since 2017.
Johnson — an election denier and far-right Donald Trump ally whose political positions are largely attributed to his ultraconservative religious views, which have led him to fight for prayer in public schools and lobby against reproductive rights and LGBTQ+ freedoms. He introduced a bill in 2022 aiming to ban mention of sexual orientation and gender identity in federally funded institutions, called the Stop the Sexualization of Children Act. Johnson was one of the leaders of the GOP effort to keep former president Trump in power after his defeat to Joe Biden in 2020. Johnson led the amicus brief, signed by 100 Republicans, backing a Texas lawsuit seeking to invalidate the 2020 election results in four swing states won by Biden.
Editorial credit: Allen J.M. Smith / Shutterstock.com