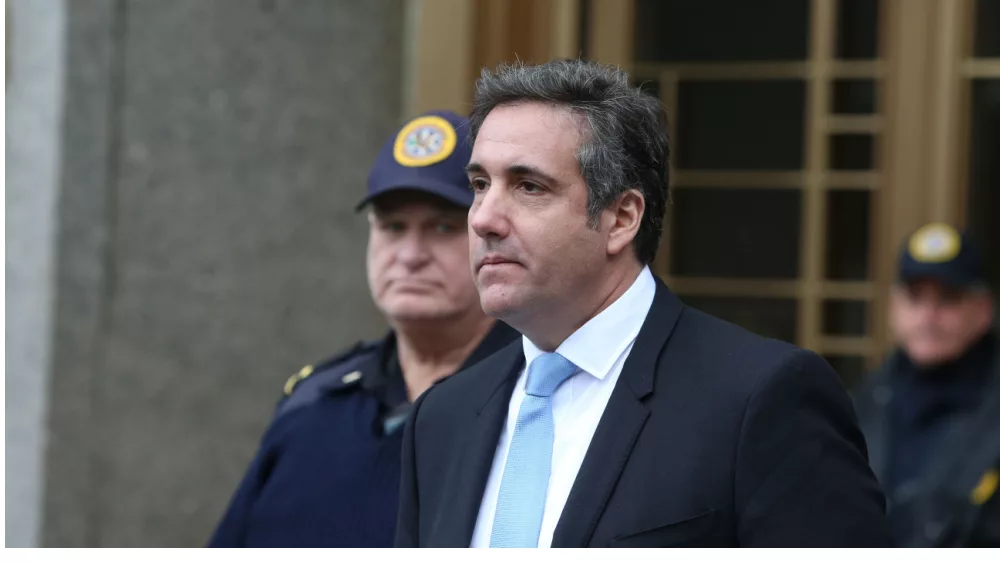 Michael Cohen, former attorney to Donald Trump, testified against the former president today in New York's civil fraud lawsuit. The trial will determine how much Trump owes to the state of New York after he, several of his adult children, and his business associates were found liable for fraud. The court determined Trump overvalued his properties and inflated his net worth over several years, thus deceiving banks, investors, and insurers.
When entering the court, Cohen told reporters: "This is not about Donald Trump vs. Michael Cohen, or Michael Cohen vs. Donald Trump… this is about accountability, plain and simple."
Trump told reporters outside of the courtroom that he and his attorneys were "not worried at all about his testimony …I haven't seen him in years. And you know his record. His record is a horrible one. All you have to do is ask the Southern District of New York, he's got a horrible record." 
Cohen testified on Tuesday that Trump directed him and former Trump Organization CFO Allen Weisselberg to inflate the value of his assets to "whatever number" the former president asked for. Said Cohen: "He would look at the total assets and say 'I'm actually not worth 4.5 billion. I am really worth more like $6 billion'. My responsibility, along with Allen Weisselberg predominantly, was to reverse engineer the various different asset classes and increase those assets […] to achieve a number Mr. Trump asked us."
Cohen's court appearance at Trumps trial marked the first time Trump and Cohen have been in the same room in over five years. Cohen's falling out with the former president dates back to 2018, when Cohen was embroiled in allegations that he had helped coordinate hush money payments to porn star Stormy Daniels to buy her silence ahead of the 2016 election over an alleged affair with Trump. In 2018, Cohen was convicted of having committed campaign finance violations when he made the payments and sentenced to 36 months in prison, before being released from prison early in 2020. Cohen pleaded guilty to having lied to Congress about the details of a proposed business deal between Russia and the Trump Organization in a separate case that same year.
Editorial credit: a katz / Shutterstock.com