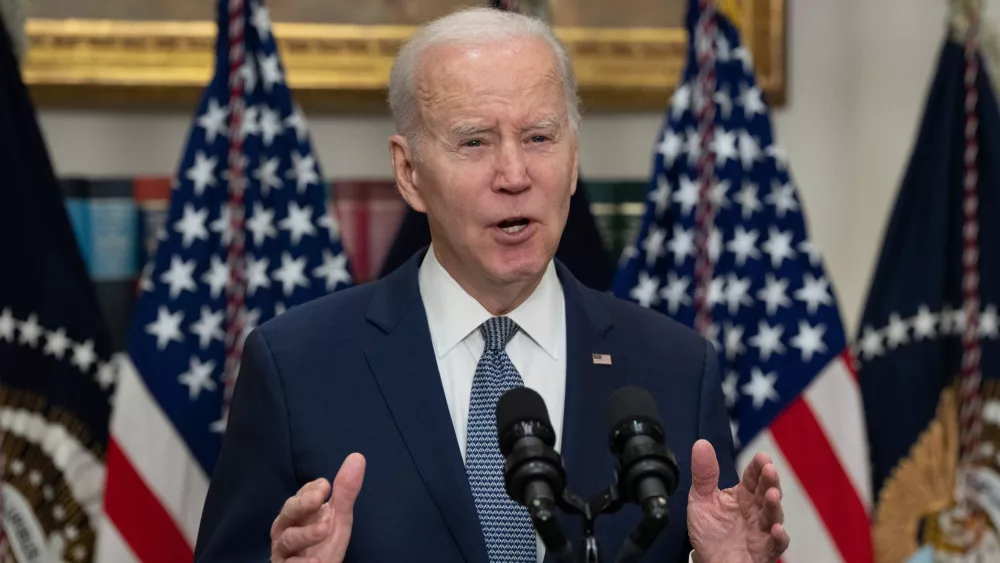 The Biden administration announced a new round of student loan forgiveness, approving $9 billion in debt relief for 125,000 borrowers benefiting from three existing federal relief programs. The President said on Wednesday he pledges to continue to look for ways to deliver debt relief to borrowers despite opposition from Republican conservatives.
The new relief targets segments of the population, including $2.8 billion that will go to 51,000 borrowers who have made loan payments for at least 20 years. Said Biden during a briefing at the White House: "My administration will continue to use every tool at our disposal to help ease the burden of student debt so more Americans can be free to achieve their dreams. It's good for our economy, it's good for our country, and it's going to change their lives."
The debt cancellation announced Wednesday comes as millions of people with federal student loans are resuming payments on their debt this month after a three-year pause because of the coronavirus pandemic. Another $5.2 billion is being provided to 53,000 people under the Public Service Loan Forgiveness program and $1.2 billion in debt will be discharged for 22,000 borrowers with permanent disabilities.
The White House said in a statement: "President Biden has long believed that college should be a ticket to the middle class, not a burden that weighs on families. Today's announcement builds on all that the Biden-Harris Administration has done to make college more affordable and ensure that student loans aren't a barrier to opportunity for students and families."
The latest move comes following a Supreme Court decision in June that took tens of thousands of dollars in debt relief off the table. That plan would have forgiven up to $20,000 in individual loan debt for every borrower, but it was rejected after Republican states sued in the nation's highest court, claiming the move would leave taxpayers responsible to come up with the money. After the high court rejected Biden's original loan forgiveness program, he vowed to pursue an alternative path to debt relief through the Higher Education Act.
Editorial credit: Consolidated News Photos / Shutterstock.com