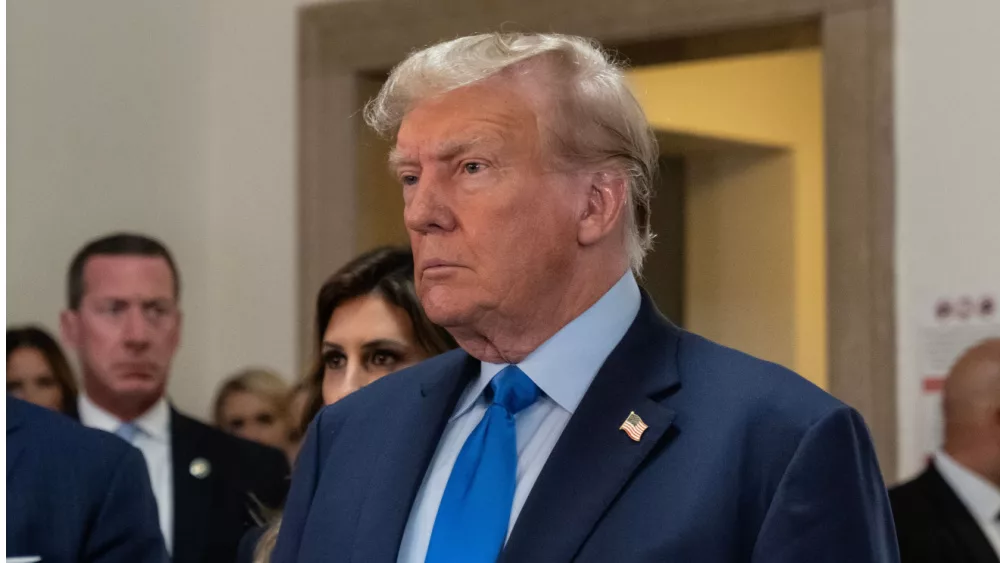 Former Donald Trump attorney Sidney Powell pleaded guilty on Thursday to six misdemeanor counts in the Georgia election interference case. The 68-year-old Powell appeared in the Superior Court of Fulton County in Atlanta, where prosecutors laid out the terms of the plea deal — in exchange for her pleading guilty, Powell was sentenced to six years on probation and must pay a $6,000 fine and $2,700 in restitution to the state of Georgia. The judge overseeing the case signed off on the agreement at the hearing.
Powell was charged with violating the Georgia RICO Act, two counts of conspiracy to commit election fraud, conspiracy to commit computer theft, conspiracy to commit computer trespass, conspiracy to commit computer invasion of privacy, and conspiracy to defraud the state. She ultimately pleaded guilty to six misdemeanor charges.
Per ABC News, Judge Scott McAfee said Powell must "testify truthfully about any co-defendants" involved in the case moving forward. As a condition of her guilty plea, Powell will pay a fine and be required to testify at future trials as well as write an apology letter to the citizens of Georgia. Seated beside her attorney Thursday, Powell said she understood the terms of the plea agreement and admitted to the facts laid out by the prosecutor.
Powell, a vocal Trump ally, was among the conservative lawyers who pushed baseless claims of widespread fraud after the 2020 election, endorsing outlandish theories of foreign interference and ballot manipulation to try to reverse the results. She often appeared alongside Rudy Giuliani regarding those conspiracy theories, including that voting systems in the U.S. actually had ties to the late Venezuelan autocrat Hugo Chavez and were in fact secretly capable of switching, creating and destroying massive amounts of votes. She participated in a contentious meeting at the White House in December 2020, during which White House lawyers confronted her and lawyer Rudy Giuliani about their election claims.
Powell and 18 others, including Trump, were charged by a grand jury in Fulton County in August. Others include his former White House chief of staff, Mark Meadows; attorneys Rudy Giuliani, John Eastman, Jenna Ellis, Bob Cheeley, Ray Smith III and Kenneth Chesebro; former assistant U.S. attorney general Jeffrey Clark; former Georgia Republican Party Chairman David Shafer; and current Georgia state Sen. Shawn Still.
Powell is the second defendant to plead guilty in the sprawling case. Scott Hall, a bail bondsman, became the first when he changed pleaded guilty to five misdemeanor counts at the end of September. He was sentenced to five years probation, a $5,000 fine and 200 hours of community service.  Trump and the rest of the co-defendants have pleaded not guilty and denied all wrongdoing.  Powell's guilty plea comes shortly before Powell and Kenneth Chesebro, another co-defendant, were set to go on trial. Chesebro has pleaded not guilty, and jury selection for his trial will begin as scheduled on Friday.
Editorial credit: lev radin / Shutterstock.com