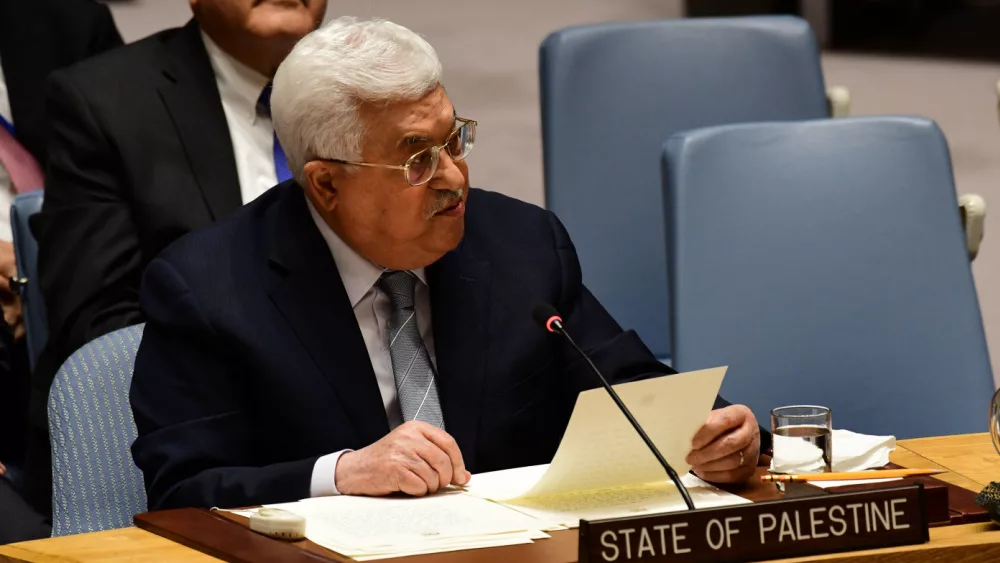 President Mahmoud Abbas has canceled his meeting scheduled Wednesday with President Joe Biden and other Mideast leaders in protest an alleged Israeli airstrike on a hospital in Gaza that Hamas health officials say has killed over 500 people. Abbas was scheduled to join Jordan's King Abdullah II and Egyptian President Abdel Fattah el-Sissi at Wednesday's summit in Amman, Jordan, where they are to discuss the latest Israel-Hamas war with Biden.
The hospital attack comes just one  day before President Joe Biden was due to visit the region to show support for Israel and try to prevent the war from spreading. Several hospitals in Gaza City have become refuges for hundreds of people, hoping they would be spared after Israel ordered all residents of the city and surrounding areas to evacuate to the southern Gaza Strip. The Palestinian Health Ministry, which is run by Hamas, said an Israeli airstrike on Tuesday hit a Gaza City hospital filled with wounded and other Palestinians seeking shelter, killing an estimated 500. If confirmed, the attack would be by far the deadliest Israeli airstrike in five wars fought since 2008. Ambulances and private cars rushed some 350 casualties from the al-Ahli blast to Gaza City's main hospital, al-Shifa, already overwhelmed with wounded from other strikes, said its director, Mohammed Abu Selmia.
However, Israeli military said the hospital was hit by a rocket misfired by Palestinian militants, saying they had fired a barrage of rockets near the hospital at the time. "Intelligence from multiple sources we have in our hands indicates that Islamic Jihad is responsible for the failed rocket launch," it said. Hamas called Tuesday's hospital strike "a horrific massacre", saying in a statement that most of the casualties were displaced families, patients, children and women. Israeli airstrikes killed dozens of civilians in the south, and at least one senior Hamas figure Tuesday.
U.S. officials have worked to convince Israel to allow delivery of supplies to desperate civilians, aid groups and hospitals after Israel barred entry of water, fuel and food into Gaza since Hamas' brutal attack last week. U.S. Secretary of State Antony Blinken secured an agreement with Israeli Prime Minister Benjamin Netanyahu to discuss creation of a mechanism for delivering aid to the territory's 2.3 million people. A top Israeli official said Tuesday that Israel was demanding guarantees that Hamas militants would not seize any aid deliveries. Tzahi Hanegbi, head of Israel's National Security Council, suggested entry of aid also depended on the return of hostages held by Hamas:  "The return of the hostages, which is sacred in our eyes, is a key component in any humanitarian efforts."
Editorial credit: a katz / Shutterstock.com