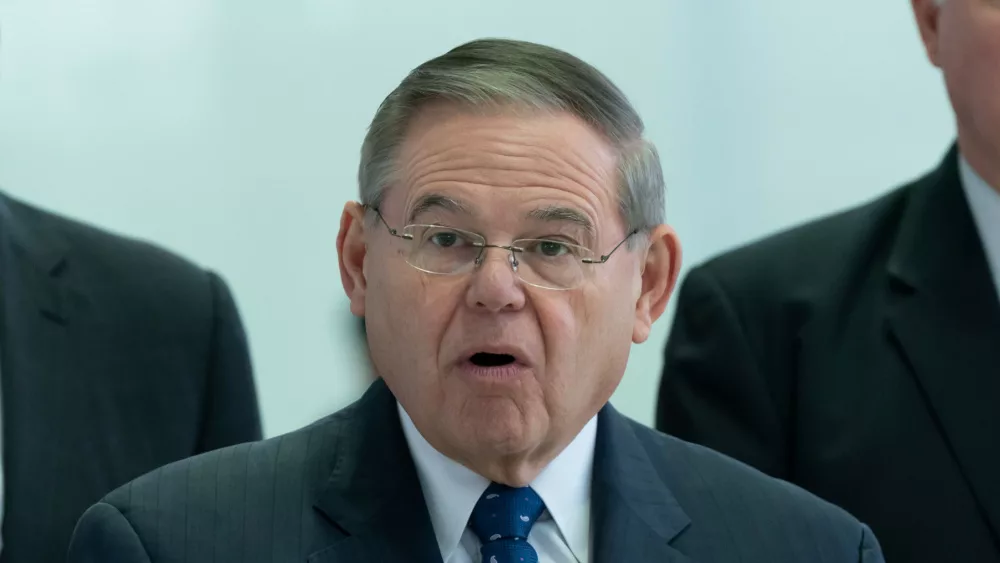 According to new court documents unsealed on Thursday, New Jersey Sen. Bob Menendez and his wife, Nadine Menendez, have been accused by the Justice Department of conspiring to act as a foreign agent for Egypt. Federal law prohibits Menendez, as a public official, from serving as a foreign agent.
The superseding indictment filed in federal district court in New York charges Menendez with one count of conspiracy for a public official to act as an agent of a foreign principal, the Egyptian government and its officials. Prosecutors said that Menendez "further promised to take and took a series of acts on behalf of Egypt, including on behalf of Egyptian military and intelligence officials, and conspired to do so with" Wael Hana, a New Jersey businessman from Egypt who runs a halal meat company, and his wife. The new indictment claims that Hana and Nadine Menendez "communicated requests and directives from Egyptian officials to Menendez."
Menendez, his wife Nadine Menendez, Hana and two other New Jersey businessmen were charged last month for allegedly engaging in a bribery scheme. Prosecutors say that all parties were involved in the senator accepting lavish bribes in exchange for official acts. In the initial indictment, Menendez and his wife were charged with three counts — he now faces a total of four counts. The senator pleaded not guilty to all charges during his arraignment on the three counts and temporarily stepped down from his role leading the Senate Foreign Relations Committee after the original charges were brought.
In the initial document, the Justice Department said that a search of Menendez's New Jersey home in June 2022 yielded "the fruits of Menendez's and Nadine Menendez's corrupt bribery agreement." Federal agents found more than $480,000 in cash stuffed in envelopes and hidden in clothing, closets and a safe, according to court filings. Nadine Menendez is accused of arranging meetings and dinners with Menendez and Egyptian officials in 2018, during which the senator allegedly promised to use his power to "facilitate" foreign military sales and financing in exchange for Hana putting his wife on his company's payroll.
Editorial credit: lev radin / Shutterstock.com