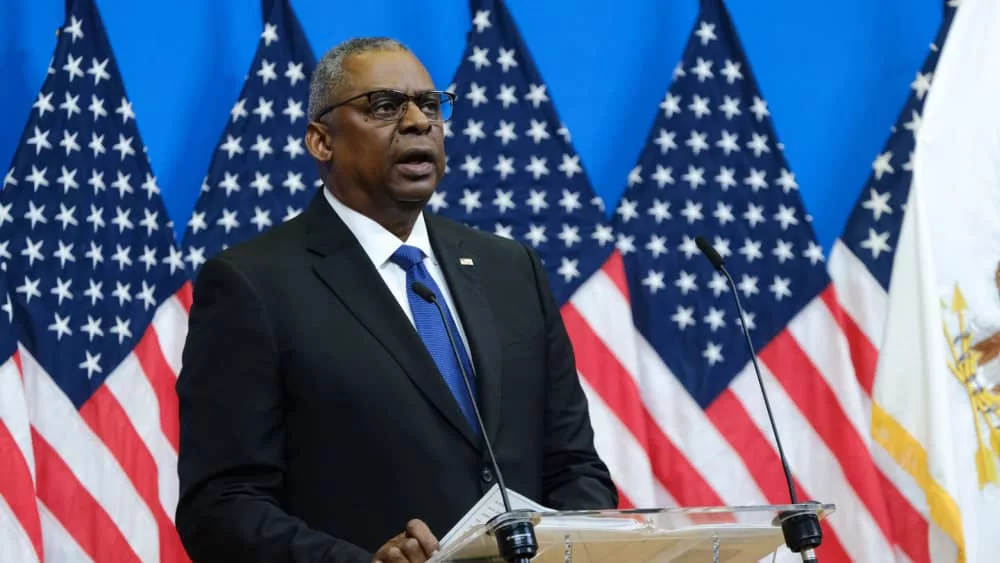 Defense Secretary Lloyd Austin announced that the United States will send multiple military ships and aircraft closer to Israel as a show of support, ordering the deployment of several warships to the Middle East on Sunday following the increase of conflict in Israel. Washington believing Hamas' deadly attacks may have been motivated to disrupt a potential normalizing of Israel-Saudi Arabia ties.
In a statement, Austin said the United States was sending an armada to the region after the country suffered its bloodiest day in decades on Saturday when Hamas militants rampaged through Israeli towns and fired thousands of rockets at Israel in a surprise attack, killing 350 civilians and leading to retaliatory strikes from Israel that killed at least 313 Palestinians in the Gaza Strip. Thousands more have been injured or wounded. Austin said he received the go-ahead from President Joe Biden in an effort to deter further bloodshed in the region. Israel battered Palestinians with air strikes in Gaza on Sunday, with hundreds reportedly killed on both sides.
The fleet was being led by the USS Gerald R. Ford, and is being joined by the USS Normandy, a guided missile cruiser, and the guided missile destroyers USS Thomas Hudner, USS Ramage, USS Carney, and the USS Roosevelt. Austin said the U.S. military would also "provide the Israel Defense Forces with additional equipment and resources, including munitions, with the first security assistance will begin moving today and arriving in the coming days. We have also taken steps to augment U.S. Air Force F-35, F-15, F-16, and A-10 fighter aircraft squadrons in the region. The U.S. maintains ready forces globally to further reinforce this deterrence posture if required … My thoughts continue to be with the people of Israel and the many families who have lost loved ones," he said, without commenting on the violence faced by Palestinian civilians.
The conflict in the Middle East comes after decades of enduring hostilities between Israel and Palestine, which is recognized as a sovereign nation by most countries worldwide and has observer status with the United Nations.
Tensions in the region have surged in recent months as the Israeli military conducted thousands of raids in the Palestinian territory, which led to numerous deadly reprisals against Jewish soldiers and settlers making homes on Palestinian lands.
Editorial credit: Alexandros Michailidis / Shutterstock.com