The VOICE of the CHURCH in Detroit
JOIN OUR LOYAL LISTENERS CLUB
Mandela is at the Henry Ford through January 15, 2024. Don't miss out!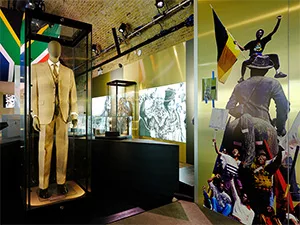 A century on from his birth, what does Nelson Mandela mean today in a world where inequality and injustice are still rife? Mandela: The Official Exhibition asks these difficult questions and examines his legacy. Mandela's values and commitment to making the world a better place are just as vital now as they were during his lifetime. This is a story we can all learn from and be inspired by.
The Henry Ford New Special Exhibit
Mandela: The Official Exhibition
Runs now through Jan. 15, 2024
Step into Nelson Mandela's world and discover his remarkable story at The Henry Ford Museum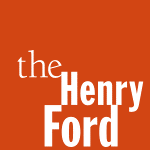 Can you use an extra $800 a month?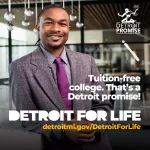 Detroit at Work is here to help you pursue your education and career goals so that you can get a better-paying job and more job opportunities.
Learn skills for more than 40 career options including…
Carpentry
Construction
Dental Assistant
Certified nursing assistant
Web Developer 
Plumbing
Learn more at – detroitmi.gov/DetroitForLife or call (313) 962-9675
What's HAPPENING IN OUR WORLD
Christian News
An Arizona evangelist shot last...
Christian Entertainment News
Multi-Grammy and Academy Award-winning composer...
Some of our favorite broadcast and ministry partners: